China to build Lotus Europa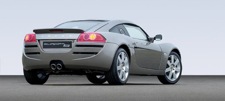 Proton, parent company of Lotus, has entered into an agreement with China's Jinhua Neoplan Vehicle Co. that will see the Lotus Europa built in China. Production for the Europa will be at Jinhua Neoplan's plant in Jinan, China.
According to the China Daily, the two companies are also working together on producing a four-door sedan. Until now, Jinhua Neoplan had only been producing buses, but plans on producing 150,000 cars annually for the Chinese market as well as export.